John E. Reeves Cub World 25th Anniversary Celebration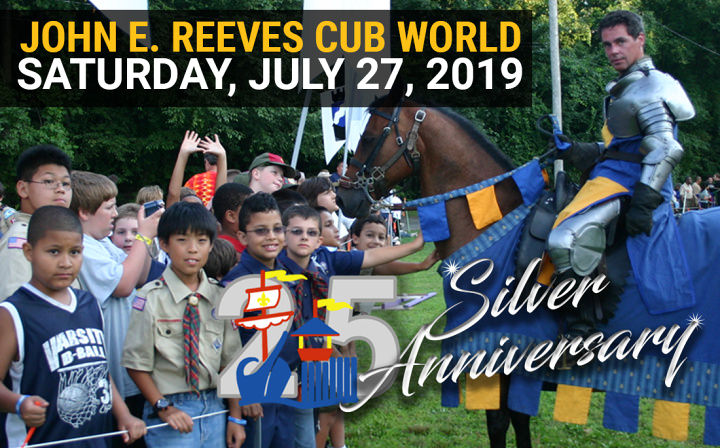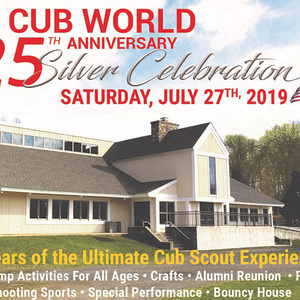 Date:
Jul 27, 2019
Location:
Alpine Scout Camp
441 US Highway 9W
Alpine, NJ 07620
Location Phone: (201) 768-1910

This special event is open to to the public and Scouts, Past Campers, Leaders, Parents, Staff Alumni, Camp Kalikow Staff, and friends of John E. Reeves Cub World and the Alpine Scout Camp.
25th Celebration - 9am to 4pm
Includes, Activities for the whole family, BBQ Lunch, Swimming, Archery, BBs, Crafts, Carnival Games, Bounce Houses, Birds of Prey, & Jousting Show.
$20 Youth
$20 Adult
25th Banquet & Reunion - 4:30pm to 8pm
$35 Adult
$10 youth under 11
Includes, Jousting Show, Banquet with Carving Stations, Reunion for past leaders, parents, campers & Cub World Staff.
Come for the Whole Day - 9am to 8pm
Includes everything above.
$55 Adult
$30 youth under 11