Ranachqua: Key Staff
The Camp Ranchqua Key Staff are among the most experienced and cohesive team you can find anywhere in the world. They are each steadfast in their commitment to making Ranachqua a better and more enjoyable place for all attendees. Each and every year they strive to bring the program at Ranachqua to new heights and 2018 will be no different!
[Prior to July 1st, all key staff members are available via email. Afterwards, each can be reached during the summer camp season at the Camp Office: (845)-252-2038.]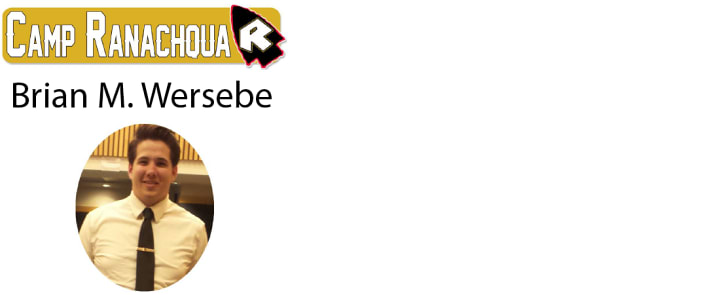 Brian Wersebe, Camp Director
bwersebe@tenmileriver.org
Brian M. Wersebe, An Eagle Scout from Troop 28 in New Windsor, New York,
joined the Ten Mile River family in the summer of 2007. During his tenure at TMR
Brian has served as the Outdoor Skills Director, Medical Officer, Aquatics Director,
and most recently Program Director of Camp Ranachqua and currently serves on
the GNYC Aquatics Committee. In recent summers Brian has played a pivotal role
in developing STEM offerings for Scouts across the reservation.
Brian holds an degree in Technology and Engineering Education from SUNY
Oswego and enjoys a career as a Technology teacher at a local school district
during the rest of the year.